The Health Promotion division offers programs that encourage wellness and healthy lifestyles, along with preventing injury and poisonings. We provide educational materials and interactive displays that can be used for health fairs, health observances, and community events.
Contact:
Mike Moulton (Health Promotion Director): 435-359-0038 ext. 1010/ mmoulton@sanjuancounnty.org
Schedule a Presentation
At San Juan Public Health we have information regarding tobacco prevention and Cessation. If you need a presentation done at your school, organization, coalition, etc. in San Juan County please call us at 435-359-0038. We would be more than happy to present. If you are looking for a particular message about tobacco, or are trying to reach a certain audience, please call us ahead of time, so we may modify the material presented for your group.
Quit Online
Have you tried to quit? Need some help? Go to www.waytoquit.org and join a private On-line community where you can receive 24 hours, 7 days a week support in your attempt to quit. This service is FREE and includes coaching, text messaging and email support. Wait, that is not all,
www.waytoquit.org will also provide free patches or gum. Available for adults and teens (must be 18+ to receive text messages and patches/gum).
Quit Over the Phone
Utah residents will be able to get free one-on-one counseling with professional quit coaches to develop a personal quit plan.  Call 1-800-QUITNOW (1-800-784-8669) to get started! You will also be able to access the Online services mentioned above.
Make an Online class to take the training for retailers in our area, or write a statement that offers the test at our health department or another entiity in San Juan.
Quick Reference Guide For Clinicals
Submit a Smoking or Vaping Complaint In Utah
The Utah Indoor Clean Air Act bans smoking and vaping in public indoor places and most places of employment. The public is encouraged to report businesses that are not in compliance with the law. If you see a possible violation, you can report it anonymously by clicking on the link to the right. If you would prefer to speak with someone directly regarding the violation, please contact us today.
Here in San Juan County UT there are a variety of ways to stay healthy. Here are some resources that
will help you maintain an active, safe, and healthy lifestyle at little to no cost.
Trails and Parks
Know of more trails and parks in the area? If so, call us at 435-359-0038. We would be happy to partner with you in efforts to market your website, encourage people to get out, and explore San Juan County.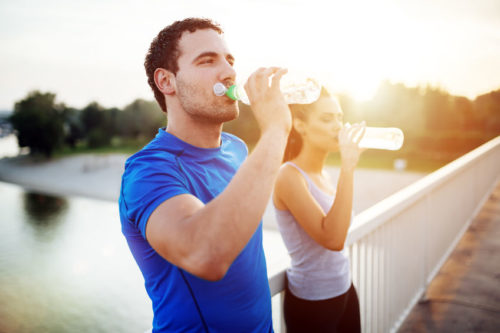 Farmers Markets
There are no official Farmers Markets in San Juan County If you are a vendor and are interested in an official Farmers Market please contact us @ 435-359-0038 We would love to get one up and running in our area.
TOP Star
Teaching Obesity Prevention in Early Child Care is a Utah-based program developed in partnership with the Utah Department of Health and local health departments.
Top Star is a program developed to help childcare providers improve in their nutrition and physical activity environments. Improvement can be accomplished through child care nutrition and physical activity self-assessment, goal-setting, and technical support from trained consultants at San Juan Public Health.
Car Seat Education
Here at San Juan Public Health we offer car seats at a discounted price. We also have trained staff to help you install your child's car seat correctly. If you would like to buy one of these car seats or have a car seat you already own get checked, call us at 435-359-0038 to arrange an appointment.
Motor Vehicle Crashes are a leading cause of death and injury for children. Using the correct type of restraints reduce the risk of injury by up to 71% to 82% and reduces the risk of death by 28%. Make sure your child is safe and know which type of restraint is needed for them.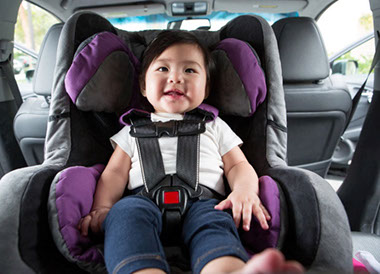 1. Call the number above to set up a 50-minute education appointment.
2. Come to the Health Department for your education appointment. The technician will
be happy to answer any questions you may have as we demonstrate common problems with the installation process.
3. You can purchase a car seat at a discounted price — please ask for our current prices.
4. We will assist you with seat installation.
5. Drive off with a newfound appreciation for the car seat installation process.
Highway Safety
FACTS ABOUT SEAT BELT USE IN UTAH
A motor vehicle crash occurs approximately every 9 minutes in Utah.
A person is injured in a crash approximately every 23 minutes in Utah.
It is estimated that a person dies in a crash every 39.5 hours.
Over the past 10 years, approximately 35% of crash deaths in Utah involved unrestrained occupants.
Unrestrained crash occupants were over 30 times more likely to be killed than restrained crash occupants.
Approximately $1.54 billion dollars was estimated statewide to be the economic loss due to motor vehicle crashes in Utah (National Highway Traffic Safety Administration).
Hospital and emergency department charges for the treatment of Utah residents in motor vehicle crashes were $163 million.

Zero Fatalities
Zero Fatalities is all about eliminating fatalities on our roadways. Some people may think zero is an impossible goal, but when it comes to your life, or the lives of your friends and family, what other number would be acceptable? We're aiming for Zero Fatalities because everyone matters. So start by saving your own life and join us on the road to Zero Fatalities today.
Hope Squad Story
Hope Squad® is a school-based peer support program that empowers selected students to take action to improve the school environment. Hope Squad members are trained to recognize if they or their peers are at risk for suicide as well as how to encourage peers to seek help from a trusted adult

Overdose? Mixed Medication? Child left unattended? Or bite from a snake or animal? Get information right away when you call 800-222-1222. It is a free and private line. A Great Source in emergency situations. Or visit this website for more information.