What is WIC?
WIC is a nutrition program designed to help low-income pregnant women, new mothers, infants, and children up to age 5 eat well and stay healthy.
WIC participants receive nutrition counseling, prenatal nutrition, health assessments, breast feeding support, nutritious foods to supplement diets, information on healthy eating, and referrals to health care services and other helpful agencies.
WIC is effective in improving the health of pregnant women, new mothers, and their infants. A 1990 study showed that women who participated in the program during their pregnancies had lower Medicaid costs for themselves and their babies than did women who did not participate. WIC participation was also linked with longer gestation periods, higher birthweights and lower infant mortality.
To be eligible for WIC, you must be one of the following:
      ✓ A pregnant or breastfeeding woman
      ✓ A woman who has just had a baby
      ✓ A child under the age of five
      ✓ Meet Income Guidelines
In order to qualify for WIC benefits, please follow the steps below:
Check the WIC Income guidelines.
Your household's gross income must be at or below the amounts shown, based upon the size of your household. Pregnant women may count their unborn child as a household member. If you receive Medicaid, SNAP (Food Stamps), or TANF (Family Employment Program) your income already qualifies.
See if your income qualifies under the following guidelines: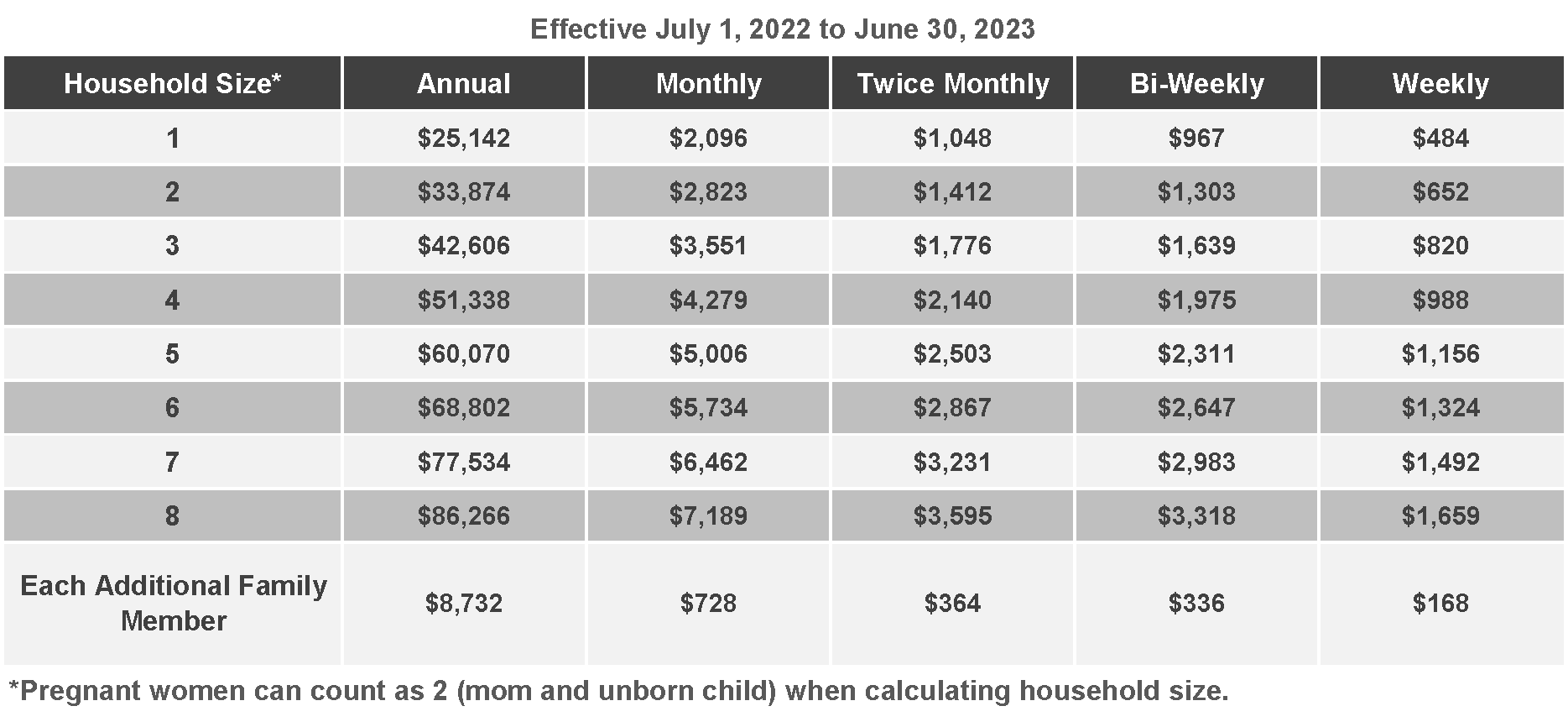 Nearest WIC Clinic
If your income qualifies, contact us for an appointment.
*CURRENTLY DUE TO COVID-19, IN-PERSON WIC APPOINTMENTS ARE ONLY TAKING PLACE AT THE BLANDING OFFICE.
Blanding (Main Office)
Montezuma Creek
Monticello
Monument Valley
Be Prepared
Please take the following items to your appointment:
✓ Proof of identity for yourself and each child to be certified, such as a Driver's license, Medicaid Card, Birth Certificate, or Passport. If you cannot bring one of these forms of ID, the clinic can explain other acceptable forms of ID.
✓ Proof of address, such as a current utility bill with a street address (no P.O. boxes), rent or mortgage receipt. This is to verify you live in Utah and within the county served by the clinic.
✓ Proof of income for each household member who works. You must bring documentation such as check stubs showing the last 30 days of pay. If you receive Medicaid you may bring your Medicaid card as proof of income. You may also bring a letter from Workforce Services showing the amount you receive in Food Stamps or the Family Employment Program.
✓ Immunization records for your children being certified.
✓ Don't forget to bring your children to be certified!
What to Expect at Your WIC Appointment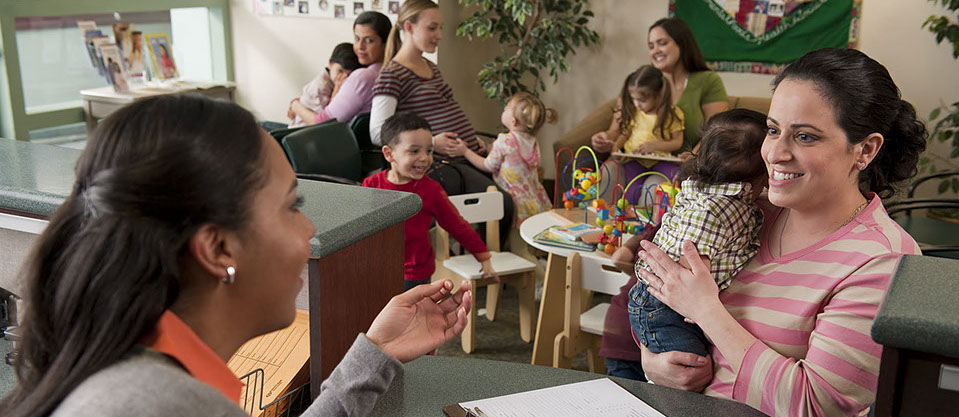 You will be asked to identify your race and ethnicity. This information is for record keeping purposes only and does not affect your eligibility.
WIC will not ask about your immigration status. You do not need to be a legal resident of the U.S. to participate in WIC and receive food benefits.
Information shared with the WIC clinic staff is kept confidential.
At the clinic:
Your height and weight will be measured.
A simple screening test of the amount of iron in your blood will be done.
You will meet with a WIC health professional who will discuss your health and nutrition with you. She will then tell you the reason you qualify for the program and what foods you will receive. She will also give you simple ideas to improve your family's eating habits. Ask the WIC Health Professional any questions you might have. She is there to help you.
You will receive WIC checks to purchase specific healthy foods at the grocery store. These checks may be redeemed at most stores in Utah.
You will continue to have appointments at the WIC clinic about every three months to receive nutrition education and pick up more checks.
If you have questions please contact your WIC Clinic or check out the following links.
WIC Rights and Responsibilities (English)  (Spanish)  (Other Languages)
WIC Outreach Flyer (English)  (Spanish)
Nutrition
WIC Nutrition Education classes are available online.  It's Easy! Just follow the six steps below.
Go to wichealth.org
Create an account and set up your profile.
Choose a lesson from one of the 5 categories.
Complete the lesson.
Fill out the survey.
Print or email your certificate of completion.
WIC mothers are strongly encouraged to breastfeed their infants unless there is a medical reason not to.  All WIC staff-members are trained to promote breastfeeding and provide the necessary support new breastfeeding mothers and infants need for success.  Our WIC clinics ensure breastfeeding support and assistance is provided throughout the prenatal and postpartum period, particularly when the mother is most likely to need assistance.
Breastfeeding Promotion and Support in WIC Includes:
Anticipatory guidance, counseling, and breastfeeding educational materials
A greater quantity and variety of foods
Longer participation in the Program
Breastfeeding aids such as breast pumps, breast shells, etc.
Trained staff
Why Does Breastfeeding Matter?
Compared with formula fed infants, Breastfed infants have a reduced risk of:
Infections
Asthma
Obesity
SIDS
Compared to mothers who don't breastfeed, Breastfeeding mothers have a reduced risk of:
Breast cancer
Ovarian cancer
Postpartum depression
It's estimated that $13 billion would be saved per year if 90% of U.S. infants were breastfed exclusively for six months.
Quick Facts
In 2016, 83% of San Juan County WIC Mom's initiated breastfeeding their babies; 33% exclusively breastfed for 3 months and 29% breastfed for one year.
Upcoming Breastfeeding Classes
Community Breastfeeding classes are offered monthly in the evenings. Check our calendar or contact our office for dates and times. Class schedules are also posted on our Facebook page @sanjuanpublichealth and in the Medically Speaking newspaper publication.
For Healthcare Providers
Non-discrimination
This institution is an equal opportunity provider. Read the full nondiscrimination statement here: