In keeping with the mission of San Juan Public Health our nurses promote several services which address personal health and well-being for all residents of San Juan County.
Women, Infants & Children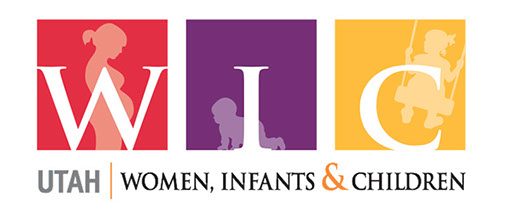 WIC is a nutrition program that helps families learn about healthy eating through nutrition education, counseling, nutritious foods, and help accessing health care. Visit our WIC page for more information about WIC
Parents as Teachers and Home Visiting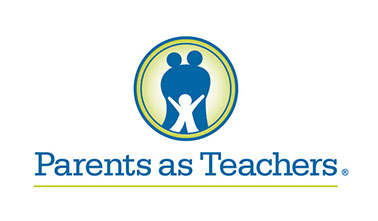 Parents as Teachers (PAT) is an evidence based early childhood family support and parent education home-visiting model. Families may enroll in Parents as Teachers beginning with pregnancy and may remain in the program until the child turns three years of age.
San Juan Public Health nurses have been specially trained and certified by PAT to provide this instructive home visiting program. The Parents as Teachers vision is that all children will grow and develop to reach their full potential. Parent Education nurses will work with parents to strengthen protective factors and ensure that young children are healthy, safe, and ready to learn. Information is tailored to fit each family's needs, concerns and hopes. Together you will discuss goals for yourself as a parent and for your child. You will build on your strengths and skills and be provided with group connections, community resources and child and family assessments.
For more information about Parents as Teachers or to enroll in the program call 435-587-3838 during regular business hours.
San Juan Public Health offers a screening tool that determines if your child is where they need to be in the following categories:
⦁ Communication (speech)
⦁ Gross motor skills (large muscle use)
⦁ Fine motor skills (finger control)
⦁ Problem solving
⦁ Personal-social development
Developmental screenings are offered for children ages 0-5. There are no income limits for qualification, every child is eligible.
To schedule a screening for your child, contact San Juan Public Health during regular business hours at 435-587-3838.
San Juan Public Health nurses offer monthly community breastfeeding classes. Individual breastfeeding help consultations are also available by appointment. There are no fees. Every pregnant or postpartum parent is eligible to participate.
To schedule a consultation or find out about the next community class, contact San Juan Public Health during regular business hours at 435-587-3838.
Children with Special Health Care Needs

The mission of CSHCN is to improve the health and quality of life for children with special health care needs, and their families, through early screening and detection, data integration, care coordination, education, intervention, and transition.
The broad definition of special health care needs includes those who have or are at increased risk for chronic physical, developmental, behavioral, or emotional conditions and who require health and related services of a type or amount beyond that required by others generally.
San Juan Public Health CSHCN Clinics are held every other month with various specialists traveling to Blanding from Salt Lake City. Some of the specialties provided include: speech, audio, developmental pediatrics, neurology, genetics, pediatric psychology, orthopedics, etc.
A Registered Nurse case manager will help with coordinating appointments, follow-up tests, and arranging other needs.
There is no fee to qualify. Contact San Juan Public Health for a case manager nurse to discuss concerns and schedule an appointment by calling 435-587-3838 during regular business hours.
For additional information about the Utah CSHCN program visit https://health.utah.gov/cshcn/
Targeted Case Management (TCM)
Targeted case management is a service that assists mothers and children (0 – 4yrs.) who are eligible to gain access to needed medical, social, educational, and other services. TCM services are a covered benefit for all Medicaid children.
TCM Home visits are scheduled for postpartum women and infants by a registered nurse. The home visit includes an initial intake assessment and teaching on safety, breastfeeding, nutrition, perinatal mood disorders, and other individualized health related topics. Follow-up visits are provided on a case by case basis. The nurse will connect families to additional resources as needed.
To qualify for TCM home visits, mothers or infants must be on Utah Medicaid.
Contact San Juan Public Health to refer an individual or schedule TCM services.
Perinatal Mood and Anxiety Disorder Program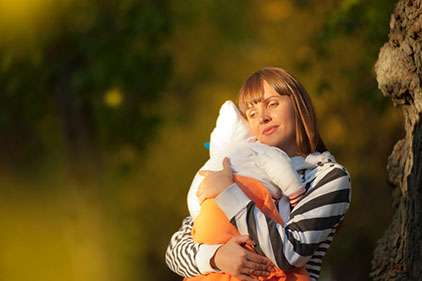 San Juan Public Health provides a simple 10 question screening for pregnant and postpartum mothers up to two years postpartum.
A Mom's Mental Health Support Group is available:
⦁ Led by a mental health professional.
⦁ Specifically created for women who are pregnant or have recently delivered a baby (within 2 years) who have symptoms of depression or anxiety.
⦁ Focuses on wellness, developing strategies to reduce depression or anxiety, and building relationships with other women in the group.
⦁ Content is based on a combination of cognitive behavioral therapy and mindfulness.
⦁ Takes place in a secure on-line video conference room.
⦁ The group meets for one hour once per week for nine weeks total.
⦁ This group is at no cost for women who would like to participate.
⦁ Pregnant and Postpartum mothers can establish care with a "Telemental Health Professional"
⦁ Meet one-on-one with a licensed mental health professional using a video-chat platform.
⦁ Consultation and introduction to the provider (first visit) is at no cost.
⦁ Follow-up visits are billed to insurance (sliding scales may be available to individuals without health insurance).
⦁ Those who do not have reliable internet and/or devices with a video camera can arrange these visits to take place in the Public Health Clinic during regular business hours using a tablet, iPad, or laptop.
Additional information on postpartum support can be found on-line at http://www.postpartum.net/ or https://www.nimh.nih.gov/health/publications/postpartum-depression-facts/index.shtml
To arrange free screening and support services contact San Juan Public Health during regular business hours by calling 435-587-3838 and ask to speak with a public health nurse.